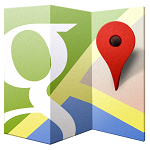 July 24, 2014 something changed in the US for Google Local results pages. The traditional 7 pack of local maps results is not always being displayed in local search.
Some of the most interesting findings are:
In some niches, businesses with websites that rank very well are now at the top of the local maps results, while in other niches, businesses with weak websites, or even no website at all are making the 7 pack.
The 7 pack is now a 1 pack, 2 pack, 3 pack, or 7 pack depending on which niche you are in (or where you search from).
Search results look completely different depending on where you search from. I have details in my latest article Businesses no longer showing in Google Places if you care to see them. Some businesses display 4 different ways depending on where you are located when you run the search. There may even be dozens of variables.
Some local packs are gone all together. In some verticals Google has actually eliminated the maps results.
Unfortunately it does not appear that local businesses that were active on Google Plus received any special treatment. In fact there are many pages in local maps results that have not even verified their page.
Stay tuned for more information.
Article by: